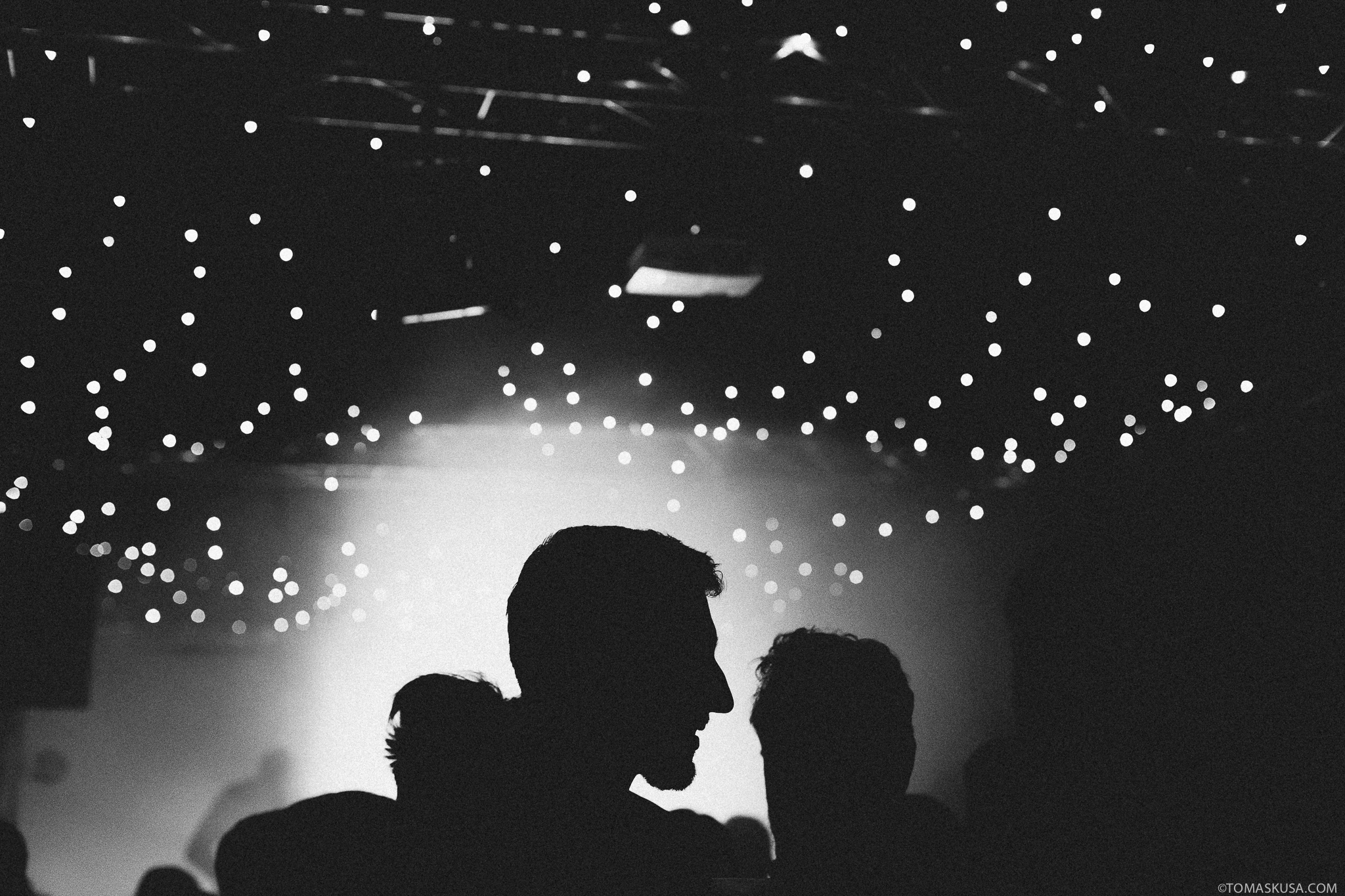 FULL MOON MAGAZINE RECOMMENDS
***EN***
MARTIN KOZUMPLÍK (KABINET MÚZ, FULL MOON)
Aneta is a woman of many talents, which fortunately did not go unnoticed. When she sings, writes, composes, or speaks, she always does so with an urgency and energy of her own. Always authentic and charming.
A witty mixture of genres with irresistibly sly melodies. Uncompromising technical skills and the catchiness of subversive radio hits will not allow you to leave in the middle of the gig. We all will dance.
Sinks is a revelation. Their claustrophobic post punk growls and bites on the album, but only at concerts it turns into a dangerous beast that has no mercy. An experience you won't forget.
MICHAL PAŘÍZEK (FULL MOON)
Dark beats, dense music production and deep immersion into the most hidden chambers of the soul. The Slovak rapper based in Prague shows that darkness has many more shades than we thought it had. If Rick Deckard listened to rap, Edúv Syn's flow would be great for contemplation on a rainy night. Trap is a new punk.
Leoš Hort released his Hotspot in March 2020, the worst timing for the club album release imagined. However, closed clubs are only one of many chapters for HRTL, because the audience can dance as well in the parking lot as in the phone booth. Hot place? Anywhere.
Enough guitars. A former member of the powerful band The Ills exchanged six strings and boxes for the all-embracing electronic universe, preserving his enthusiasm and talent. In less than two years, he managed to release four records and he has at least the same amount in a drawer at home. Fun and erudition, every tone carefully polished on the recordings, party and a headbang. Iso, go!
ANETA MARTÍNKOVÁ (FULL MOON)
Poland, surfrock and African rhythms? This combination has caught my ear a lot and I'm looking forward to the energy during a live performance.
He has been mentioned already, but I must join. The scene around KVLT_CREW has absolutely fascinated me since last year and it seems to me to be the most interesting thing that is currently happening on the Czechoslovak (if I dare to think so in summary) scene. Dark beats, very suggestive lyrics that scratch but don't exaggerate. I really enjoy every concert of Edúv Syn.
I really like Richard Foster's articles on Quietus and I look forward to seeing him host the debate about urban politics and the possibility of establishing relationships with the music sector. I think that it is the municipalities who can work with clubs and organizers in the greatest symbiosis.
***SK***
MARTIN KOZUMPLÍK (KABINET MÚZ, FULL MOON)
Aneta je žena mnoha talentů, které naštěstí nezůstaly nepovšimnuty. Když zpívá, píše, skládá, nebo mluví, vždy tak činí naléhavě a s energií sobě vlastní. Vždy uvěřitelná a okouzlující.
Zábavná směsice žánrů s neodolatelně poťouchlými melodiemi. Nekompromisní technická zručnost a chytlavost podvratných rádiových hitů nedovolí odejít v půlce setu. Bude se tančit.
Sinks jsou zjevení. Jejich klaustrofobický post punk na albu vrčí a kouše, ale teprve na koncertech se mění v nebezpečnou bestii, která nezná slitování. Událost, na kterou nezapomenete.
MICHAL PAŘÍZEK (FULL MOON)
Temné beaty, hutná produkce a hluboký ponor do nejskrytějších komnat duše. Slovenský, v Praze usazený rapper ukazuje, že temnota má mnohem víc odstínů, než jsme si dosud mysleli. Kdyby Rick Deckard poslouchal rap, flow Edova syna by se k sebezpytnému přemýšlení v deštivé noci hodila náramně. Trap je nový punk.
Leoš Hort vydal svůj Hotspot prvního března 2020, horší načasování si pro klubové album lze jen těžko představit. Jenže v případě producenta HRTL jsou zavřené kluby jen jednou z mnoha kapitol, dokáže totiž publikum roztančit stejně dobře na parkovišti jako v telefonní budce. Žhavé místo? Kdekoliv.
Kytar už bylo dost. Někdejší člen mocných The Ills vyměnil šest strun a krabičky za všeobjímající elektronický vesmír, zachoval si ale zaujetí, nadšení i talent. Během necelých dvou let stihl vydat hned čtyři desky a minimálně stejné množství má doma v šuplíku. Zábava i erudice, na nahrávkám pečlivě leští každý tón, na koncertě jede party a headbang. Iso, pojď!
ANETA MARTÍNKOVÁ (FULL MOON)
Polsko, surfrock a africká rytmika? Tahle kombinace mě dost zaujala a těším se na energii při živém vystoupení.
V redakčních tipech už jednou zazněl, musím se ale přidat. Scéna okolo KVLT_CREW mě od loňského roku naprosto fascinuje a přijde mi jako to nejzajímavější, co se aktuálně na československé (když si dovolím přemýšlet takto souhrnně) scéně děje. Temné beaty, velmi sugestivní texty, které drásají, ale nepřehání. Každý koncert Edova syna si vážně užívám.
Texty Richarda Fostera na Quietusu mám velmi ráda, těším se jak odmoderuje debatu na téma městské politiky a možností navázání vztahů s hudebním sektorem. Myslím si, že jsou to právě městské samosprávy, kdo může s kluby a pořadateli fungovat v největší symbióze.