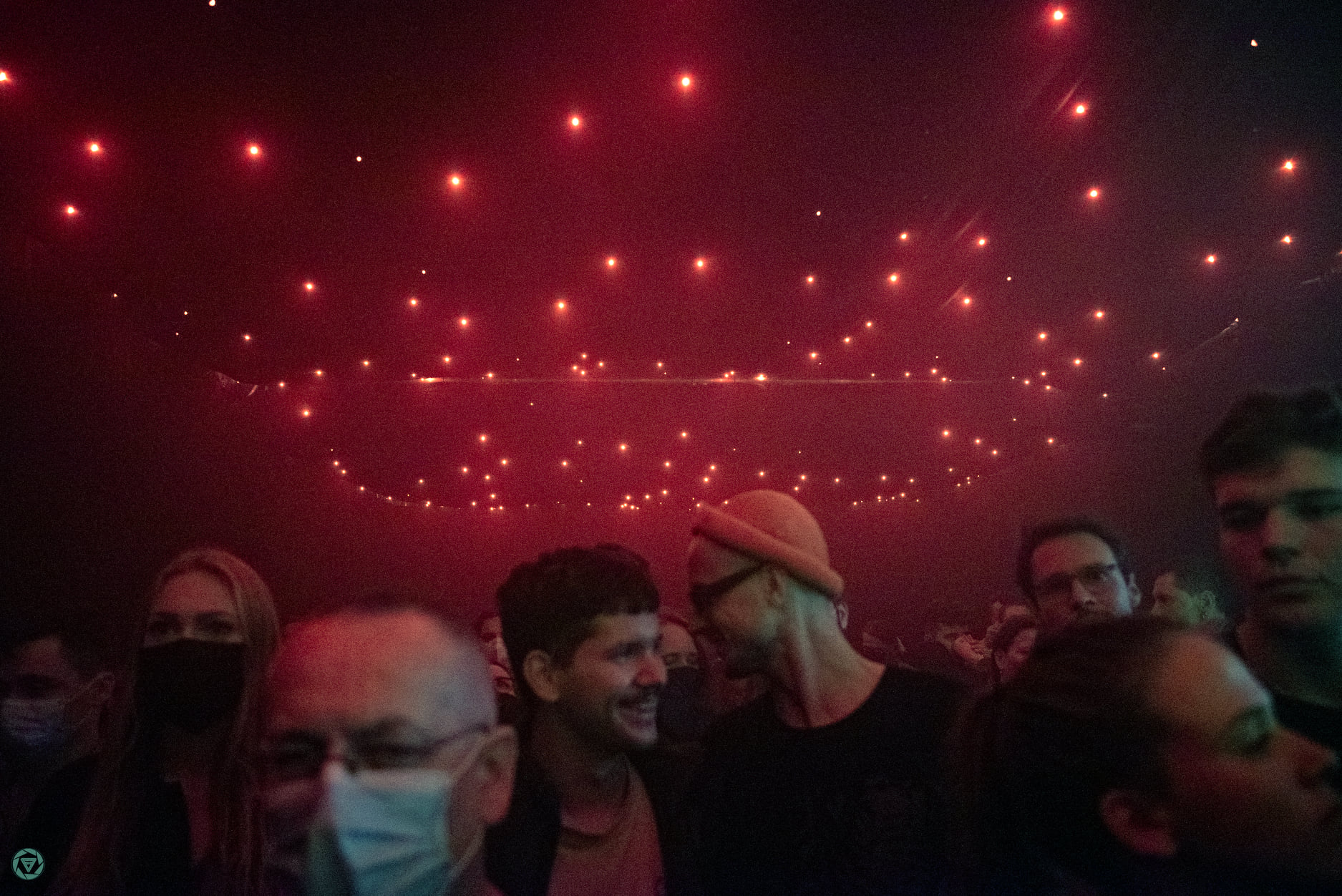 FULL MOON MAGAZINE RECOMMENDS
*** ??? ??????? ?????? ????
ZUZANA MALÁ (FULL MOON, HEARTNOIZE)
IVANA MER (SK)
"Denne sa zamýšľam nad témami klimatickej a migračnej krízy, odlesňovania, dosť ma to trápi. Vlastne som nevedela, čo s tým a hudba je môj kanál na vyjadrovanie," říká slovenská skladatelka a zpěvačka Ivana Mer. Pod jejími rukami vznikají fascinující skladby, které berou inspiraci z přírody a na oplátku jí vzdávají hold. Druhé album Earth vydala vloni u Slnko Records a spolupracovala na něm hned s osmnácti hudebníky z různých zemí i kontinentů. Kromě elektroniky a klavíru se na něm objevují i tradiční nástroje jako je kora, sitár nebo udu.
MAYBERIAN SANSKÜLOTTS (HU)
Mayberian Sanskülotts začínali jako DIY duo. Plnou sestavu záhy doplnila rytmická sekce, která křehkým písním přidala na drivu a z kapely se záhy stalo největší jméno maďarského lo-fi popu. Mají za sebou už i účinkovaní na prestižním festivalu Primavera nebo domácím Szigetu, nezapírají inspiraci new wave romantismem nebo shoegaze velikány jako jsou Slowdive. Vokál zpěvačky Zity Csordás navíc není nepodobný Elizabeth Fraser z Cocteau Twins. Druhé takové zkrátka nenajdete. 
WHITHE (SK)
Slovenský producent Samuel Škoda alias Whithe tvoří především atmosférickou elektroniku, kterou spíš než v klubu uslyšíte pozdě večer v klidu domova. Atmosférické skladby skládá především za pomoci analogového vybavení a koketuje především se zvukem současného techna, future garage a ambientu. Za sebou má předskakování interpretům jako jsou Kiasmos, Nina Kraviz nebo HVOB a je také rezidentním DJem v bratislavském Subclubu. 
MICHAL PAŘÍZEK (FULL MOON)
ADELA MEDE (SK)
Folklorní melodie, terénní nahrávky i subtilní beaty. Adela Mede na suverénním debutu Szabadság znovu nachází cestu k rodné maďarštině, nezatracuje ale ani slovenštinu nebo angličtinu. Kombinace tří jazyků, záznamy vody nebo zpěvu ptáků a opojně blízká atmosféra dokáže oslnit každého pozorného posluchače. Szabadság znamená v překladu svoboda a jde o jedno z nejkrásnějších alb letošního roku. 
AMELIE SIBA (CZ)
Pražská písničkářka a producentka oscilující někde mezi dream popem a indie, s náramným talentem pro jímavé melodie a schopností přesvědčit každého v publiku, že zpívá jen a jen pro něj. Její nové album Love Cowboys je upřímnou, dotaženou a zcela okouzlující kolekcí, která talent sotva dvacetileté umělkyně dvakrát podtrhuje. Uzavřeme sázku – až bude někdy za pět let Amelie Siba evropskou hvězdou, tak budete vzpomínat, že jste ji prvně viděli právě tady. 
FVCK_KVLT (SK) 
"Potřeboval jsem se vyplakat jiným způsobem než přes reálné slzy," říká trnavský rapper Fvck_Kvlt ke svému albu Zabijem sa! (2020), které se stalo kultovním – poslouchali ho pravověrní rappeři, fanoušci punku, R&B i temné elektroniky. Fvck_Kvlt vychází z DIY kořenů, jeho tvorbě zdobí nejen světové beaty, ale hlavně důležitá poselství. Osobní je politické. Koncerty Fvck_Kvlt crew jsou zřídlem energie i katarze, JPEGmafia závistivě zírá a členové Odd Future se stydí v koutě. "Nádej zomiera vždy prvá, ostatné je sebaklam."
***EN***
ZUZANA MALÁ (FULL MOON, HEARTNOIZE)
IVANA MER (SK)
"I think about the climate issues, migration crisis and deforestation every day, it bothers me a lot. In fact, I didn't know what to do with it, and music is my channel for expression," says Slovak composer and singer Ivana Mer. Fascinating compositions are created under her hands, which take inspiration from nature and in return pay homage to her. She released her second album Earth last year on Slnko Records and collaborated with eighteen musicians from different countries and continents. In addition to electronics and piano, traditional instruments such as bass, sitar or udu also take part.
MAYBERIAN SANSKÜLOTTS (HU)
What started as a DIY duo was soon completed by a rhythm section, which added drive to the fragile songs, and the band soon became the biggest name of Hungarian lo-fi pop. They have already performed at the prestigious Primavera festival or the local Sziget, they do not deny the inspiration of new wave romanticism or shoegaze giants such as Slowdive. Moreover, the vocals of the singer Zita Csordás are not unlike Elizabeth Fraser from Cocteau Twins. You simply won't find anything alike.
WHITHE (SK)
Whithe composes atmospheric songs mainly with the help of analog equipment and flirts heavily with the sound of contemporary techno, future garage and ambient. He supported performers such as Kiasmos, Nina Kraviz or HVOB.
MICHAL PAŘÍZEK (FULL MOON)
ADELA MEDE (SK)
Folk melodies, field recordings and subtle beats. On her sovereign debut Szabadság, Adela Mede finds her way back to her native Hungarian, but she does not lose either Slovak or English. The combination of three languages, recordings of water or birdsong and the intoxicatingly close atmosphere can dazzle any attentive listener. Szabadság means freedom in translation and is one of the most beautiful albums of this year.
AMELIE SIBA (CZ)
A Prague-based singer and producer oscillating somewhere between dream pop and indie, with a great talent for captivating melodies and the ability to convince everyone in the audience that she sings just for them. Her new album Love Cowboys is an honest and completely charming collection that underlines the talent of a barely twenty-year-old artist. Let's make a bet – when Amelie Siba becomes a European star in five years, you'll remember that you first saw her right here.
FVCK_KVLT (SK) 
"I needed to cry in a different way than through real tears," says Trnava-based rapper Fvck_Kvlt about his album Zabijem sa! (I'll kill myself!), which became cult – orthodox rappers, punk, R&B and dark electronics fans listened to him. Fvck_Kvlt is based on DIY roots, his work is decorated not only with world beats, but mainly with important messages. Personal is political. Fvck_Kvlt crew concerts are a source of energy and catharsis, JPEGmafia stares enviously and Odd Future members are ashamed in the corner. "Hope always dies first, the rest is a self-deception."