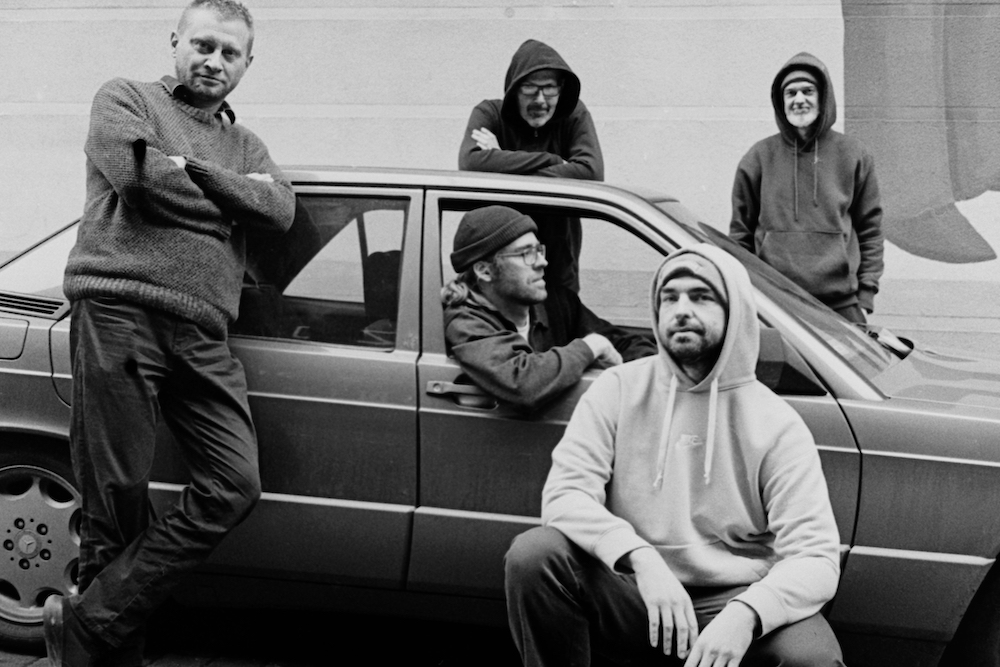 A tropical-industrial fusion of music. Sounds unique, right? And wait until you hear it live! The Polish band ||ALA|MEDA|| obliterates the boundaries between high and low art, avant-garde and entertainment, music for the soul, and music for the body. The five-member group departed from its rock aesthetics and delved into the world of African and Latin American rhythms and the Angolan-born musical style, "batida." They celebrate its euphoric and syncopated rhythm qualities while incorporating elements of industrial music, post-punk, gqom, dub, and vaporwave into their compositions.
The band boasts three acclaimed LPs: "Duch Tornada" (2015), "Eurodrome" (2019), and "Spectra 02" (2021). It comprises five seasoned, experienced musicians, recognized from notable bands/projects, including Innercity Ensemble, T'ien Lai, Hati, 3moonboys, Javva, Stara Rzeka, Jachna/Mazurkiewicz/Buhl, X:NAVI-ET, and more. ||ALA|MEDA||'s new direction is the complete fusion of electronics and live music.
Meet the band members:
– Jacek Buhl: Drums
– Rafał Iwański: Percussion
– Łukasz Jędrzejczak: Electronics
– Piotr Michalski: Bass
– Jakub Ziołek: Guitar, Electronics
– Szymon Szwarc: Live Mix
Their live performances are known for their captivating power and euphoria, earning them invitations to prestigious festivals such as Unsound (London & New York), Primavera Sound (Barcelona), ESNS (Groningen), Le Guess Who (Utrecht) and more. ||ALA|MEDA||'s next stop is going to be the SHARPE music festival & conference in 2024. Promising a musical journey that transcends boundaries, definitions, and one that you won't want to miss.
Playing on: tba
web brutalitygarden.com
bandcamp brutalitygarden.bandcamp.com