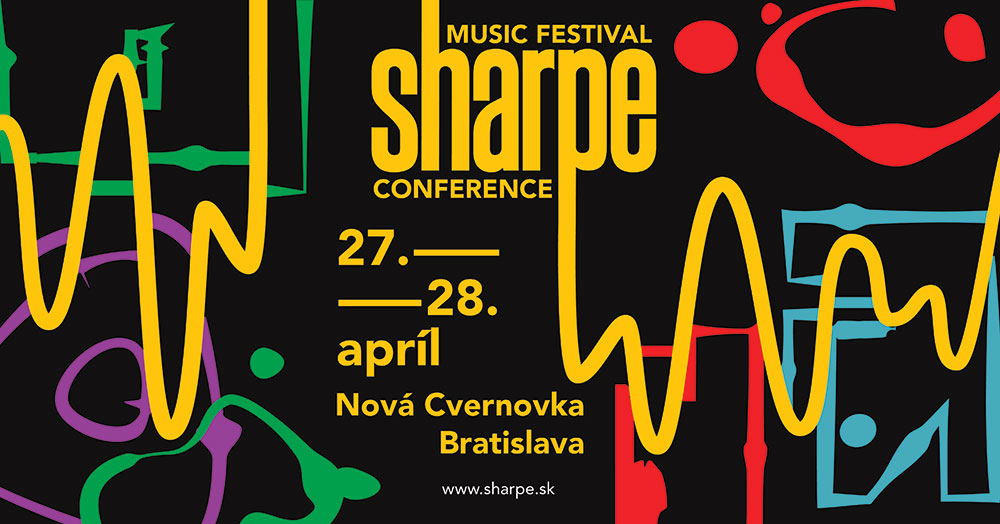 Fresh and sharp music in Bratislava
The concept of showcase festival and music conference returns back to Bratislava in April under the name SHARPE. The festival will be held in cultural space Nova Cvernovka from 27 to 28 April 2018 hosting more than 25 performances on 6 stages. SHARPE will have plenty to offer to fans including open-air performances or "unplugged" sessions. The music conference part of the festival offers the possibility to attend lectures and panels or participate in workshops.
SHARPE is the reference for sharpness and otherness. These are the attributes reflecting the way we want our project to be perceived from production and music quality's point of view.
Visitors will have a unique chance to discover fresh and promising Slovak and international artists of various genres from experimental electronic music and post-club scene to rock, shoegaze, jazz fusion, psychedelic music or indie folk.
The full line-up can be found HERE, the festival timetable HERE.
The tickets are available in the following categories under http://sharpe.sk/tickets/
festival ticket – 15 € in presale, 12 € for students
daily tickets – Friday 7 € and Saturday 10 €
Pro Pass tickets for 25 € (access to the conference and festival)